Disorientation // Discography // Loser Anthems B-Sides & Rarities (Blue Promo)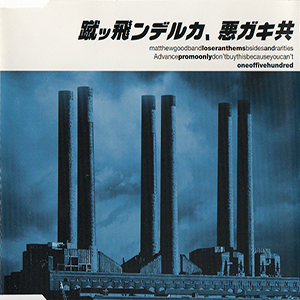 Release Info
Limited to 500 copies
Liner Notes
www.matthewgoodband.com

programone
1 flashdance II
2 the man from harold wood
3 my life as a circus clown
4 intermezzo: m. good v m. trolley

programtwo
5 flight recorder from viking 7
6 life beyond the minimum safe distance
7 the fine art of falling apart

recorded: bit
mixed: m. livesey-england, bit/mit-not england
the members of the band remain as before.
all songs: mgb © emi april music (canada) ltd./dunharrow music/bridgeburner music (socan)

Catalogue Order # 440 014 234 2
Stree Date: Tuesday June 5th, 2001 and won't be around for long after that.

New MGB studio album, The Audio Of Being Fall 2001.