Welcome to Disorientation!
News!
Friday, April 21, 2017
We have a new song from the upcoming new album!
Bad Guys Win was just released this morning. You can purchase it on itunes, as well as watch the video on youtube.

The song was previously released for a very very short time in demo form on the official site.

And lastly, see below in updates box for updates to the site in regards to Bad Guys Win.

Monday, April 3, 2017
On March 25th In Halifax, Matthew Good finished up the tour in support of I Miss New Wave: Beautiful Midnight Revisited EP. If you missed it, you missed out on a great performance and chance of hearing Beautiful Midnight live start to finish!

As you can tell, we are back to having updates! I know it's been a (long) while, but that should be behind us now. Huge thanks to Adam for helping me spot check the site before going live!
Site updates!
Friday, April 21, 2017
Added a bunch of Bad Guys Win related items.
- Added "New Album" page. Which when title is released will be updated of course.
- Lyrics changed as from "Other/Demos" to "New Album".
- Video screencaptures added.
- Updated singles page to include Bad Guys Win

Thursday, April 6, 2017
Added artwork for Weapon, Australian edition of Avalanche, the (now) Standard release of Avalanche (orange/red cover, no transparency), as well as a few fixes here and there.

Monday, April 3, 2017
There are many updates to sections. Not just adding in the albums since the announcement of Arrows Of Desire (that was the last update, oops!), there are also pages and as much info as is available for alternate versions of albums (Underdogs Advance, Beautiful Midnight American or German, and more), info for as many of the singles as possible. The tour archive dates have been brought up to current. There are audio and video downloads. Videos are probably on youtube, but why not have them downloadable too?
Latest EP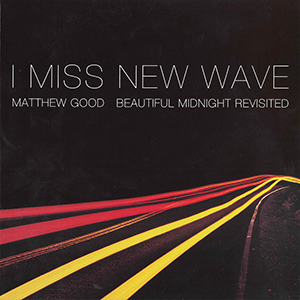 Check out the I Miss New Wave: Beautiful Midnight Revisited EP information page!
Tour Dates
The latest tour is currently over.
But you can always check out the tour archives for info on past shows.