Disorientation // The Trouble Bunch // Last Of The Ghetto Astronauts
CD/Cover
- The CD itself still has just 'MGB' on it and the words "Last Of The Ghetto Astronauts" are wrote in the same font as the original cover has on the bottom of it
- The Original Cover release is through EMI and on the disc, the T's in Ghetto are not crossed.
- Before the re-issue in 1997 by Darktown/A&M, the original release through EMI updated the cover to the black bar/red writting version

Songs
Haven't Slept In Years
- About the elephant man
Native Son
- At about 3:30 , Matt says "Its all about the mountains, it's all about the slide!"
- The background clapping starts at about 2:40.
- At 3:39 Matt says "look mom, no hands" along with the clapping
Vermilion
- At the beginning Matt says "Arriba." or "Aruba" Then the guitars come in and them he starts to sing
The War Is Over
- Matt says "Ladies and gentlemen," at the beginning of this song
- At about 6:50 Matt sort of screams "The war is over, the war is over. There's nothing much, to spies like us."
- At around 8:58 the hidden track, Omissions of The Omen, starts

Videos
Alabama Motel Room
- Matt has blonde hair in this video
- The female star of this video is Holly McNarland.
Symbolistic White Walls
- Was filmed in a ballet academy in Toronto (thanks to Geoff Lloyd for correct info for this Tidbit)
Haven't Slept In Years
- A video was made, but never released.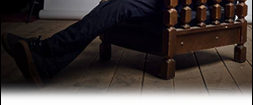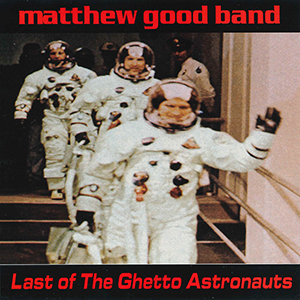 Trouble Bunch (aka Trivia)