Welcome to Disorientation!
News!
Friday, September 22, 2017
The album is officially announced! Tracklisting and release date are correct, and now the album cover!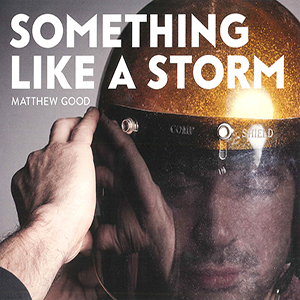 You can pre-order it from the Official store in both CD and Vinyl formats at: https://matthewgood.store-08.com/

You can also of course pre-order from Amazon.ca:
CD Here and Vinyl Here

Pre-order on iTunes:
https://itunes.apple.com/album/something-like-a-storm/id1277896178

Pre-ordering through both the store and itunes will get you the two previously released songs (Bad Guys Win, and Decades), as well as another track, Days Come Down.
Thursday, September 14, 2017
As noticed over at The Bored, when you google about the new album, information shows up! Hopefully album art soon.

Something Like A Storm
01 Bad Guys Win 4:25
02 Decades 3:40
03 Men At The Door 4:56
04 There The First Time 4:49
05 Days Come Down 4:09
06 Something Like A Storm 5:56
07 She's Got You Where She Wants You 4:11
08 This Is Night 4:58
09 Bullets In A Briefcase 6:23

Release date: October 20, 2017

Friday, August 18, 2017
Not quite the new music we were expecting, but still pretty awesome!

Warner Music has released Side A of their Coverd In Gold 5.0. Matthew Good has a cover of Blown Wide Open originally by Big Wreck on there!.

https://warnermusiccanada.lnk.to/COVEREDINGOLD

Also the Cedar Creek Estate Winery show in Kelowna has been rescheduled for August 31st.
Friday, July 14, 2017
Okay, sorry for the delay. Had a bunch of computer issues to get through. Some still to fix.

Three of the Midnight Oil/Matthew Good shows have been cancelled.
August 31 in Winnipeg, Manitoba
September 2 in Calgary, Alberta and
September 3 in Edmonton, Alberta

But some good news too!
The Official First Single, Decades, from the upcoming album is available now!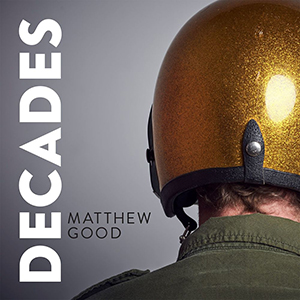 iTunes: https://itunes.apple.com/ca/album/decades-single/id1254202010
Spotify: https://open.spotify.com/album/1zvehTQJcD6Sf6Bn13DKxn
Site updates!
Thursday, September 14, 2017
New Album related items.
- Changed "New Album" page to "Something Like A Storm".
- Updated singles page to include Decades.

Friday, April 21, 2017
Added a bunch of Bad Guys Win related items.
- Added "New Album" page. Which when title is released will be updated of course.
- Lyrics changed as from "Other/Demos" to "New Album".
- Video screencaptures added.
- Updated singles page to include Bad Guys Win

Thursday, April 6, 2017
Added artwork for Weapon, Australian edition of Avalanche, the (now) Standard release of Avalanche (orange/red cover, no transparency), as well as a few fixes here and there.

Monday, April 3, 2017
There are many updates to sections. Not just adding in the albums since the announcement of Arrows Of Desire (that was the last update, oops!), there are also pages and as much info as is available for alternate versions of albums (Underdogs Advance, Beautiful Midnight American or German, and more), info for as many of the singles as possible. The tour archive dates have been brought up to current. There are audio and video downloads. Videos are probably on youtube, but why not have them downloadable too?
Upcoming Tour Dates
Currently No Scheduled Dates
Latest Album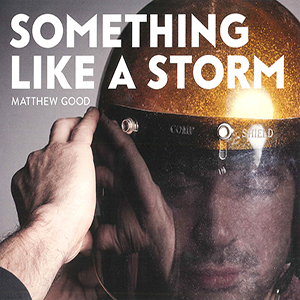 Check out the Something Like A Storm information page!